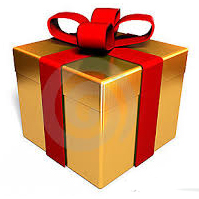 Christmas is time PEACE, LOVE, JOY and HAPPINESS.
Christmas is a space in TIME and a space in Australian culture,  a true space in our hearts.
No snow, yet we share the outdoor feel of the Australian summer.
It's a time NSW Christmas Bush to flower – a time for joy – a time for sharing – a time for being PRESENT in the HERE and  NOW – a time for sharing GIFTS.
PRESENT – Is a time to be grateful of TIME and being PRESENT in the MOMENT.
It's a time to be present, in the here and now, for next year you may only be present in spirit.
GIFT – is an object give freely. "something given voluntarily without payment in return, as to show favor toward someone, honor an occasion, or make a gesture of assistance."

So if we are not PRESENT next Christmas, we will be present amongst your angels sharing your joy, watching you open your gifts.
I am a proud Australian and I personally cherish my heritage.
  "TRUE SPIRIT OF AUSTRALIA" for Christmas.